This is a full day of relaxed exploring of the Minahasa volcanic highland area, as well as the coastal area. The program will be adjusted to your preferences. An example of what the trip could look like:
Depart from the resort around 7.00 am
Visit a Waruga: an ancient stone grave
Tondano Lake and Tondano villages sight-seeing
Visit Pulutan: a Pottery Village
Traditional Market in Tomohon where they sell all exotic meat (bats, tree rats, python, dog, wild pig, etc.), with a separated section where they sell flowers, fruits, vegetables and spices. Feel free to skip the meat section if you are especially sensitive.
Lunch
Linow: Sulphur Lake
A sulfur lake that changes color, with rich thermal activity of fumaroles, sulphur steam and sulfur muds, with its typical smell of 'rotten eggs'. Observe the burbling, but cool water and the beautiful scenery surrounding the lake. There's a nice cafe right beside the lake, where you can enjoy a cup of coffee or fruit juice with some traditional cookies. The café also has nice restroom where you can change clothes if you did the volcano hiking.
Swimming is not allowed in this lake as there might be big explosions of boiling warm water. Be careful with the bubbling mud holes at the edge of the lake, touching them could cause a serious burn.
Entrance fee (which includes coffee + cookies) is included in the tour price. Additional cookies and drinks you can pay directly.
Woloan: Minahasan Traditional Wooden House Industry
Manado Bay view
Back to the resort around 5.00 pm
Price: 2 persons sharing, per person: IDR 1.095.000, 3 persons sharing , per person: 850.000. Single: 1.890.000
Includes: Boat transfer, car + driver, drinking water, soft drinks, entrance fee, English speaking guide, and lunch at Gardenia restaurant in Tomohon (ordered by us). Please note that additional orders, fruit juice, beers, etc are not included.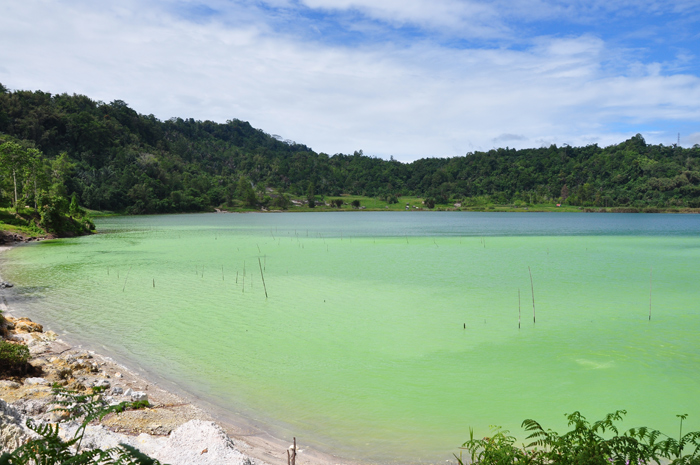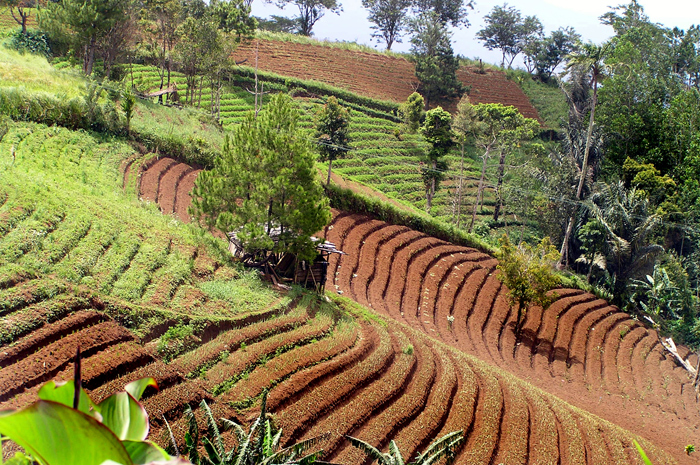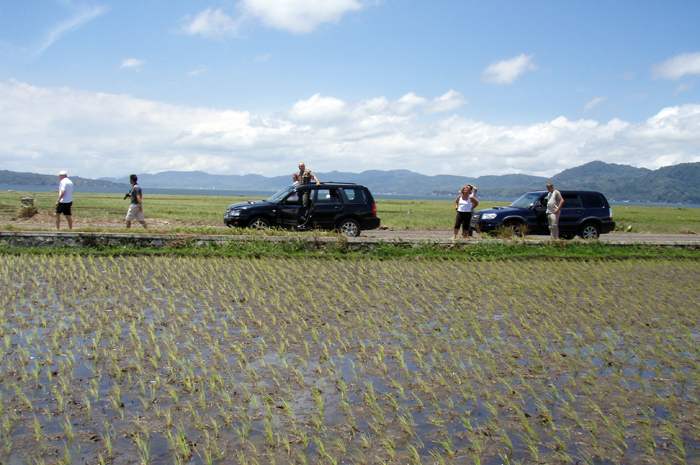 WARUGA ANCIENT SARCOPHAGUS
This is a historical tour to Sawangan village in the Minahasa region where you can see remnants of 144 Waruga from the Megalithic age. Waruga's are ancient sarcophagus (stone grave) of Minahasan ancestors.
A Waruga consists of a base stone, shaped into a square, where the corpses were put into. The corpses were put into a seating/squatting position with their face towards the north, and a headstone with a rooftop shape. Natural spices were slipped in between. North symbolizes the origin of Minahasan ancestors who derive from Mongolia. The engravings on the headstone depict the cause of death, the deceased's hobby, character or occupation and the number of corpses inside.
During the 1870s Minahasan tribes started to replace Waruga with normal coffins due to the suspicion that diseases such as Typhus and Cholera would spread from the space between base stone and headstone of Waruga, along with Christian beliefs that mandated a burial. Among these 144 Waruga, there are a group of Waruga of the Dutch, Spanish, Portuguese, Japanese and Mongolians. Queen Juliana and Prince Bernard, as well as Queen Beatrix of the Netherlands have visited this site.
There is a small museum in front of the gate. A small donation is suggested when you visit.