DIVE BANGKA STRAIT AND EAST COAST OF LEMBEH ISLAND
From October to April we only offer diving to the  East Coast of Lembeh Island. One of our boats we specially made for diving at the South-East and East coast of Island. Diving here is comparable with Bangka Island. Best time of the year: October – April. Distance 20 minutes. There is of course no surcharge for this dives.
To the north of Lembeh Strait, the island of Bangka falls away to a 2000-meter deep sea and offers a different landscape for diving. Here, steep rock formations are overgrown with corals and visibility often exceeds 30 metres. You will find lots of colorful walls full of healthy fan corals, enormous table corals with sharks resting underneath and lots of fish typically seen on coral reefs. Dugongs and sunfish (mola mola) have also been spotted here. Although the current can be strong, it is always possible to dive in the shelter of the huge rocks.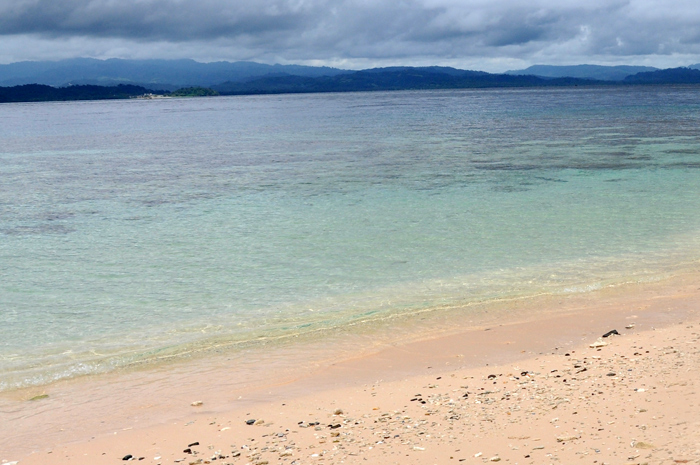 Dive sites: Batu Gosoh, Sahaung, Batu Mandi, Batu Tiga, Busa Bira
DIVE PULISAN & TANGKOKO
The small pinnacle named "Preacher's Rock" seems to be too small to be a dive site, but under the surface you will see that it forms the top of a small mountain. Big schools of surgeonfish, snapper and sweetlips are found here and we often see eagle rays and bump headed parrotfish. The underwater landscape and marine life is comparable with Pulau Dua, east of Lembeh Island.
The most beautiful wall in this area lies off the island of Ponteng, near the village of Batu Putih. Here you will find a wide variety of hard and soft corals and sponges, as well as many fish and other types of underwater life.
Dive sites: Batu Pendeta, Ponteng and Batu Putih.